Welcome
Thank you for visiting our web site. We're glad you found us!
The Station Gallery opened in 1979 to present works by regional artists and offer museum quality framing to the Delaware Valley. We offer a wide range of original art in oil, pastel, photography, watercolor
and mixed media with a variety of subjects from
abstracts and landscapes to still lifes.

September 6 - 28
National League of American Pen Women
2019 Diamond State Branch Biennial Art Show
Opening Reception to Meet the Members
Friday, September 6
5 - 8 PM
Opening Reception Readings by Members Billie Travalini, Letters; Sandra Michel Letters; Maria Keane, Art and Letters;
and Iris Gray Dowling, Letters
Celebrating 40 Years ~ 1979 - 2019
Below is a sampling of our current exhibit.
To see more, click on any image to go to the featured exhibit page.
Art Members
Linda Campbell Arena Nita Balderston
Anna Bellenger Anna Biggs
Cyndy Falcoff Michele M. Foster
Trina Gardner Betsy Greer
Mary Lou Griffin Carol Hixon
Geri Huxsoll Maria Keane
Karen Kuhrt Sandy Mallett
Linda Patton Shirley Rigby
Barbara Selby Mary Tanne
Letters Members
Iris Dowling, Maria Keane, Sandra Michel, Billie Travalini
Books
Iris Dowling, Maria Keane
October 4 - 26
Monique Sarkessian
"Glory" ~ New Paintings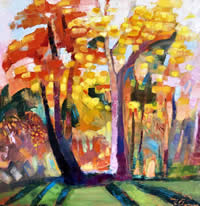 Support small businesses and SHOP LOCAL!
Ugone Lamps ~ Unique Photo Frames
Gift Certificates ~ Custom Framing